By: Stefan Zimmerman, KIB KI University Library
We made a visit to The National and University Library of Iceland. Guðrún Halldóra Sveinsdóttir was one of our hosts during the visit, a very charming lady with several main tasks in the library such as HR administrator and also responsible for the overall budget and economics.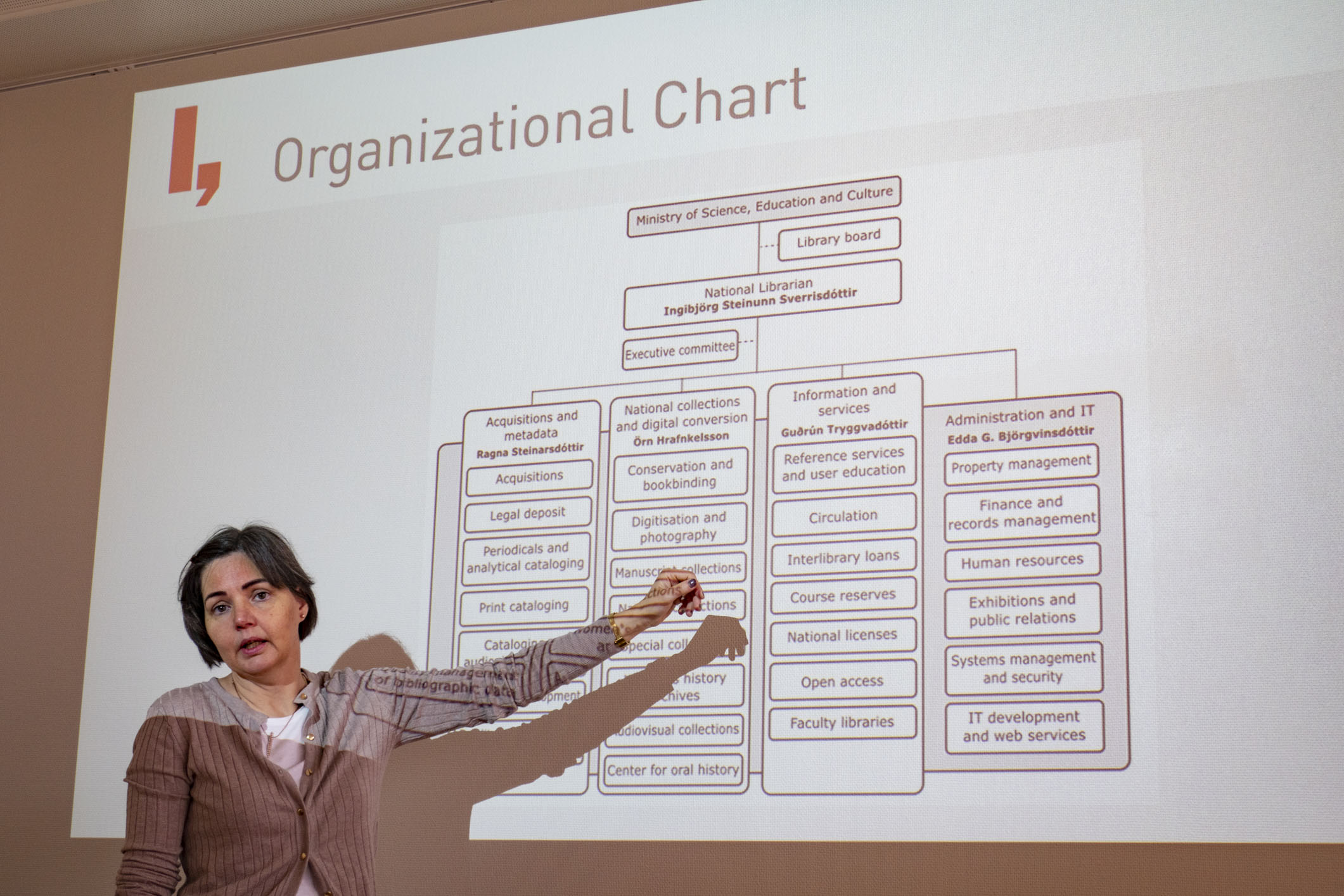 Some facts about the library:
It is the largest library in Iceland with one million items in various collections. It contains almost all published written Icelandic works and manuscript.
They have also a collection of published Icelandic music and other audio
They have to ensure that copy of all published Icelandic material is registered, classified and preserved
There is an agreement with University of Iceland to provide all theoretical material, electronic subscription and they also have education and other services for students and employees of the university.
The organization at the library is divided in four main departments:
Acquisitions and metadata
National collections and digital conversion (containing for example digitalization and photography, conservation and bookbinding
Information and services
Administration and IT
We found it very interesting that we can recognize a lot of this in our own library in KI (KIB)
The library is not a public library but one interesting option they have is that the IT-system is connected and searchable within all university and other library publications. So it´s really easy for visitors to find publications they´re searching for, even other kind of literature than the scientific.
All the main departments have 22 employees each and they also have a property management staff of 4 people.
The total space the library has is as follows:
Thodarbokhlada. 13000kvm  is in 4 floors+basement and have 500 seats for guests
Reykholt, reserve collection 800kvm
Additional storage: 450kvm
IT-department has:
1 employee to take care of 85 staff computers and 100 guest computers
IT-development has a staff of 3
They also provide 25 websites with a total of 1.300.000 visitors / year
Websites include: magazines, maps, books, manuscripts, student final projects, born digital legal deposit.
Open access, free of charge
We got an demonstration of how easy it is to search for a specific thesis, it is a very easy interface to use and quick to find what we searched for.
The library also aim to get equal pay certification spring 2019.
Some statistics: 79 doing 71 jobs, the average employee is 50 years old, 60% women 40% the rest
Sickness absence 4,5%
Inhouse training each year 30% of employee attend work-related seminars, other seminars or conferences
Our host at the University,
Jón Örn Guðbjartsson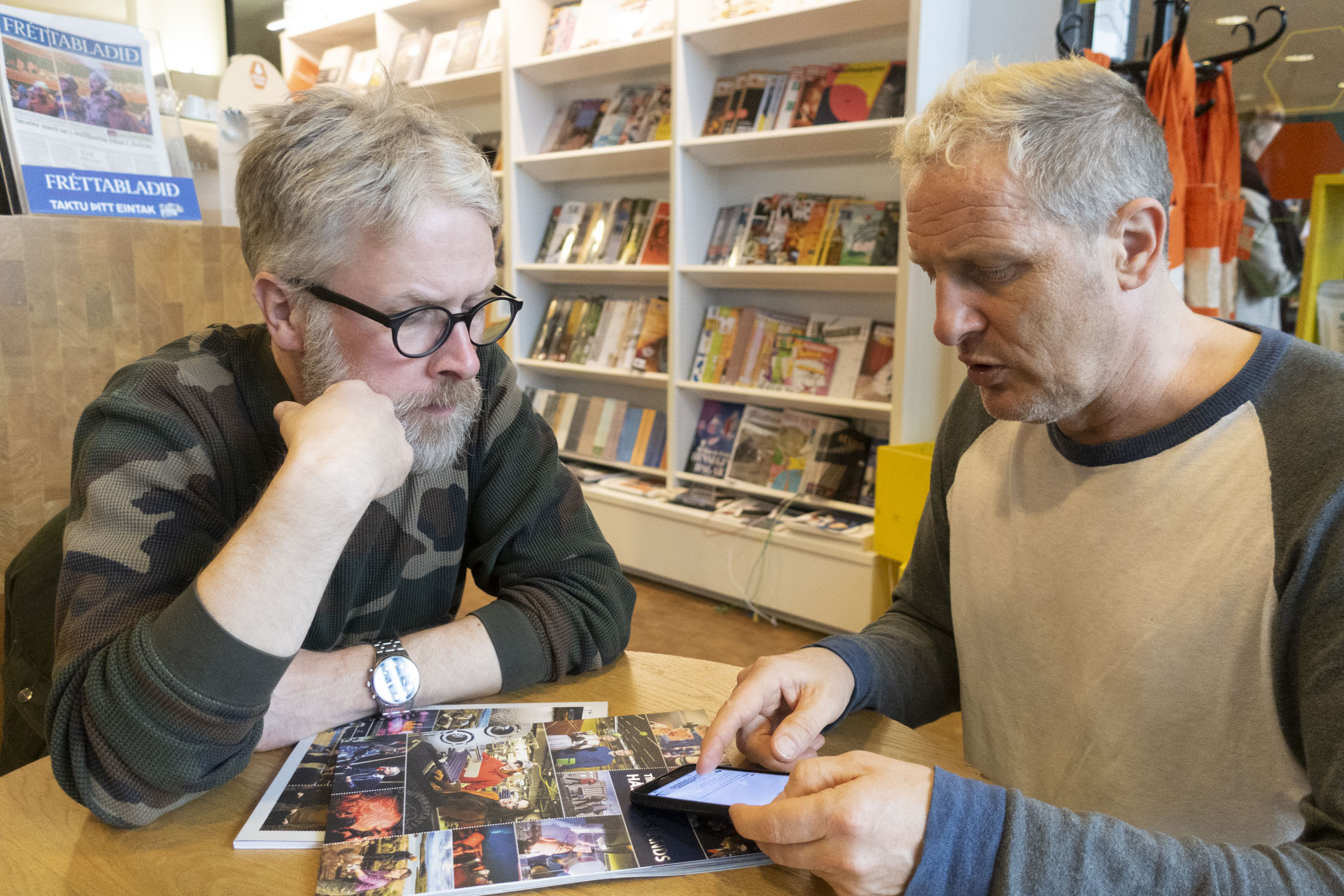 The University of Iceland (Icelandic: Háskóli Íslands) is a public research university in Reykjavík, Iceland and the country's oldest and largest institution of higher education. Founded in 1911, it has grown steadily from a small civil servants' school to a modern comprehensive university, providing instruction for about 14,000 students in twenty-five faculties. Teaching and research is conducted in social sciences, humanities, law, medicine, natural sciences, engineering and teacher education. It has a campus concentrated around Suðurgata street in central Reykjavík, with additional facilities located in nearby areas as well as in the countryside.
University of Iceland, Nordic house, and National and University Library of Iceland.
Reykjavik city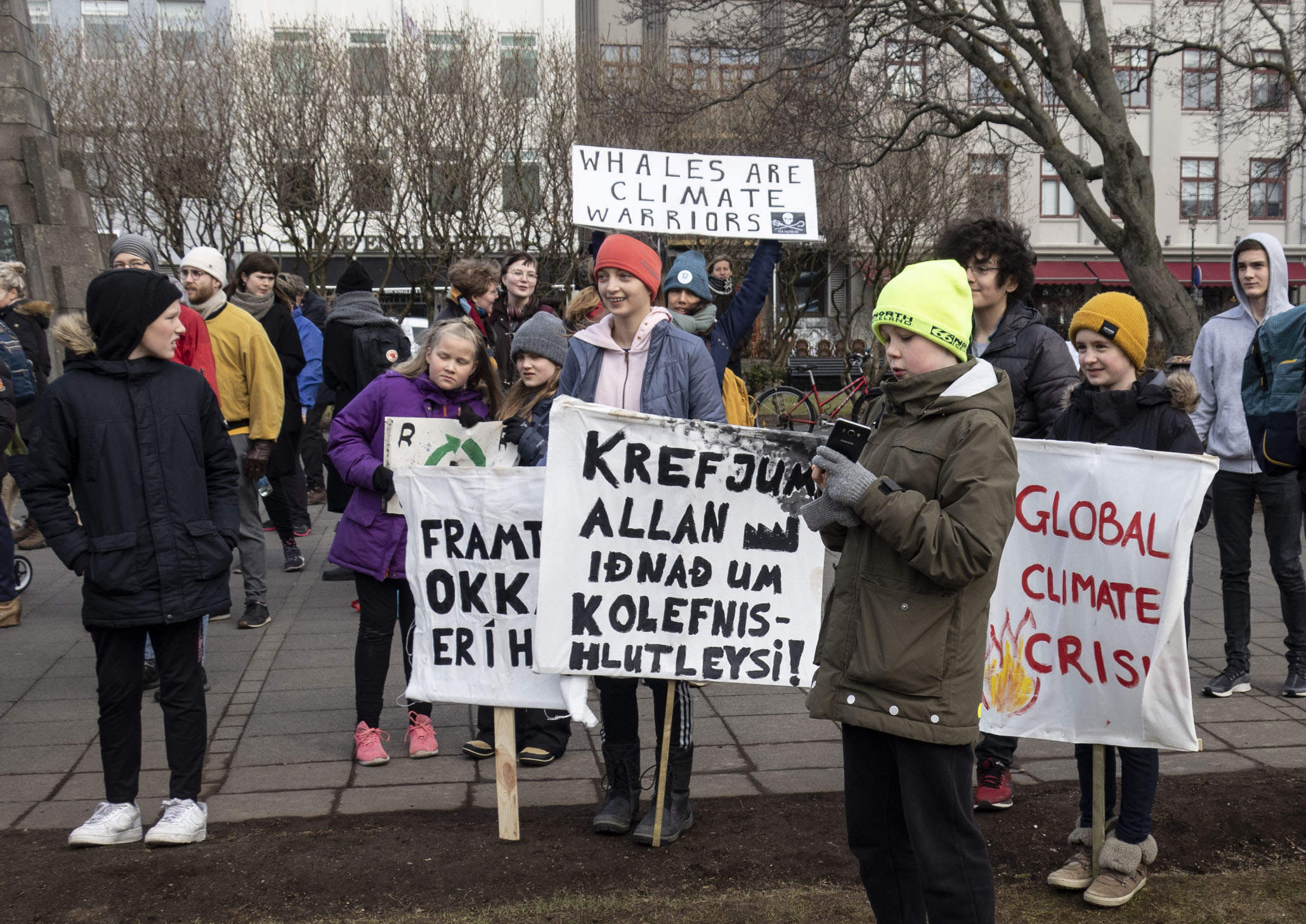 Golden circle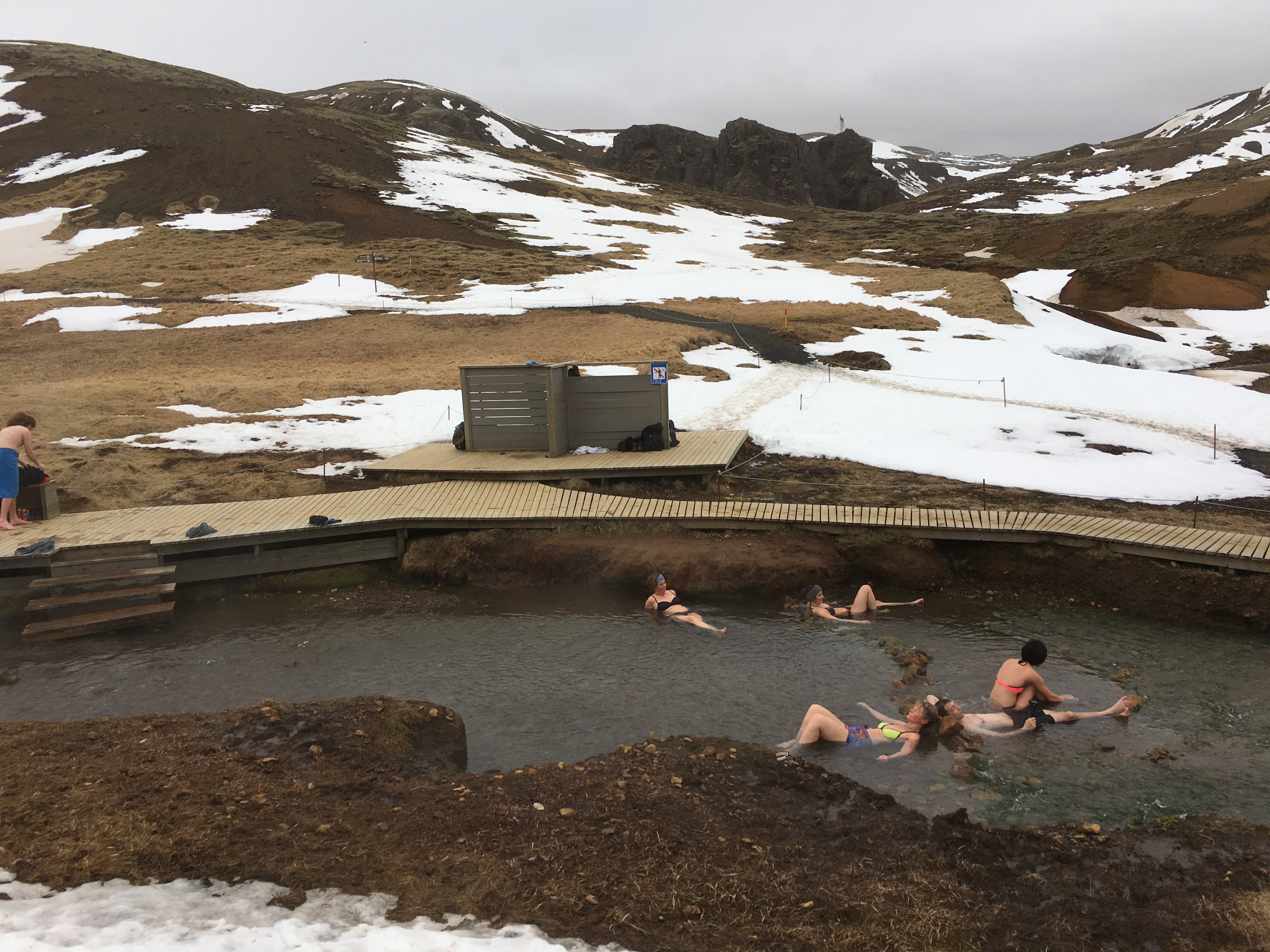 Strokkur, hot water spring on Iceland.
Harpa Concert hall in Reykjavik.
Every evening after the sun goes down, it starts a light show that is visible on the outside of Harpa.